June, 8th, 2016

DEEP CABLES: Uncovering the Wiring of the World

Hackers, engineers, investigative journalists, writers, researchers, artists and activists unveil how the Internet really works, how it is secretly structured, and in which way interlinked land and undersea network cables influence our political, cultural and everyday life.

"Art & Evidence" conference series by Disruption Network Lab. The 8th event of the Disruption Network Lab at Kunstquartier Bethanien, Studio 1, Mariannenplatz 2, 10997 Berlin. Directed by Tatiana Bazzichelli.

February, 2nd, 2015

Re-Enactment of the "Wau-Pengo-Debate (1989)" at the 31C3

February, 22nd, 2016

Wau Holland Foundation at the Logan Symposium in Berlin

The Logan CIJ Symposium brings together a unique and powerful coalition of individuals with a single goal — the defence of freedom and democracy. Join the second gathering to be held in Berlin on March 11-12, 2016 at bcc (Berlin Congress Center).

Over the years, facts like those revealed by WikiLeaks and Edward Snowden have made clear that we are all vulnerable. Our human rights are at risk. For journalists, the disclosures impacted what we do and, importantly, how we do it. Remarkably, we also discovered allies we didn't know we had.

Journalists offer "white hat" hackers a social and political context, and are specialists in the presentation and interpretation of facts for a broader audience. Hackers, experts in exposing and protecting critical evidence-based material, bring formidable skills and access to information in our increasingly data-driven society.

If you care about the future of individual freedom and democracy — join us.

The symposium is organized by the Center of Investigative Journalism (London) and funded by the Reva & David Logan Foundation (US). It is sponsered by SPIEGEL and the Rudolf Augstein Foundation.

The Wau Holland Foundation will be present at the event with its own stand — you are invited to visit us for a talk on the foundation and its goals: freedom of information, freedom of communication and informational self-determination.

Two board members of the foundation will be directly involved in the events: Andy Müller-Maguhn will moderate the panel "Tools and Tactics" on Friday between 2pm and 4pm; Bernd Fix will moderate the panel "Today's Investigative Platforms" on Saturday between 11:30am and 1pm.
November, 2nd, 2015

Wau Holland Foundation and the GNOME Project sign agreement

The Wau Holland Foundation and the GNOME project have signed an agreement for the collection of donations in Europe. The Wau Holland Foundation will support the free and open-source desktop system GNOME by providing a donation account for the project. The donations are spent in coordination with the GNOME project, especially for organizing European events related to the Friends of GNOME project.

December 17th, 2014

Protect your privacy - Help GnuPG hire a second developer!

GnuPG is the world's leading privacy tool, with an estimated active user base of more than four million people world-wide, and a thousand new users each day. It guards emails, files, and programs from snooping and spying on Windows, Mac, and GNU/Linux. This crucial program needs your help to keep going in 2015 and beyond.

Ongoing government spying revelations have shown how little of our information is really safe. GnuPG is one of the few tools that can offer real protection. Edward Snowden used it to encrypt his communications with journalists. All companies and individuals running Free Software systems use it to protect their software against manipulation - sometimes without even knowing about it. Credit card data and backups are routinely encrypted through GnuPG, and the program will be needed for many years in the future to restore that data.

GnuPG this is free of charge for all those people around the world, but it costs money to develop and maintain. For more than a decade, g10code GmbH, the company owned and headed by GnuPG's principal author Werner Koch, has been bearing the majority of these costs. The project is seeking EUR 120,000 to carry on its work on GnuPG in 2015.

With this money, the project will:

hire a second developer to work on GnuPG
maintain the GnuPG software and documentation
put this vital bit of our privacy infrastructure on a more solid organisational footing, so that it will remain viable in the long term.

There are no fancy fundraising videos or goodies. Every cent of your donation will directly support the future development of GnuPG. Donors will be listed on the GnuPG website and in the next GnuPG release, unless they choose to remain anonymous.

You can directly donate to the GnuPG project; if you can benefit from a donation receipt by a Germany charity you may donate to our GnuPG account.

Support the Wau Holland Foundation with your donation!

You donation helps to keep the foundation going and supports our projects.

Donations to Wau Holland Foundation are tax-deductable within the EU

As the tax exemption (charitable status) was reinstated, it applied retroactively for 2011 and 2012, thereafter enabling European citizens to make a tax-deductible donations to the Foundation. This was due to a ruling of the European Court in 2007 (Decision C‑318_07), which mandates that every EU country honor the tax exemption decisions of any other EU country.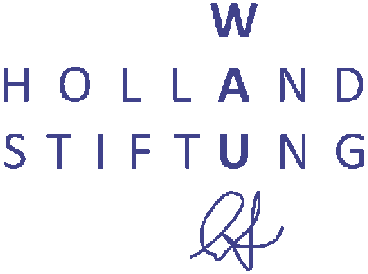 About us
We are a foundation related to the Chaos Computer Club, that was launched by close friends and the father of the deceased "information philosopher" Wau Holland (a.k.a. Herwart Holland-Moritz). The foundation aims to preserve and further Holland's unique ideas of free-thinking in the fields of freedom of communication and informational self-determination.
Wauland is everywhere!